This is my creation studio… a place where wonderful things happen, and I'm never quite sure how they are going to turn out…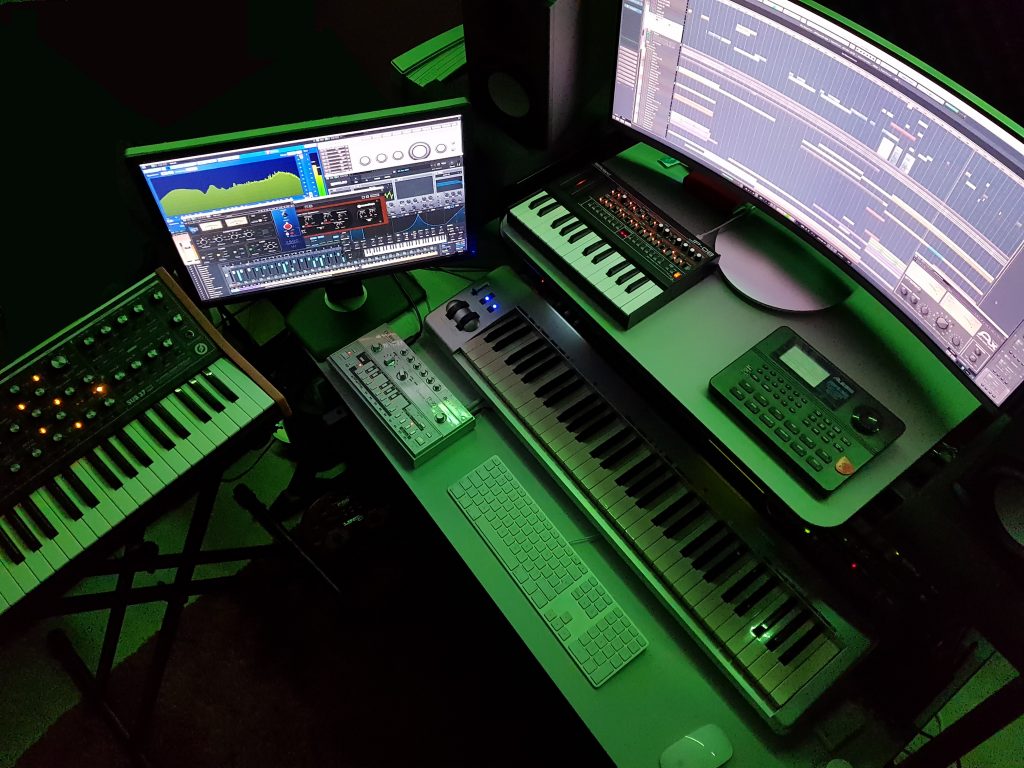 I use the Access Virus TI along with a number of plugins such as Xfer Serum and NI Razor for most of my sounds. These are embellished by beauty or beastly-ness from the Moog Sub-37, Roland Juno 106 or any number of other classics I happen to have lying around 🙂
My collection has evolved since the early 90's and includes other old faithfuls such as the Bass station, JV / XV modules and really old stuff like the Casios.
With hardware and plugins alike, my favorite trick, which I believe makes my sound unique is to twist them out of recognition and use them for things they were never designed for!
To listen to more Sonic Construction tracks, please click here.